This How You Effortlessly Get Your Campaigns In Front of Millions Of Eyeballs For Fast Traffic Exposure. . .
This Instagram Influencer Machine Is Your New Secret Traffic Weapon. . . Watch The Video To Discover More!
Yet ANOTHER Powerful Social Infiltrator Tool
Added To SiphonApp . . . Finds Influencers With Press Button Ease!
HURRY PRICE GOES UP SOON!
It's the SiphonApp Team here again
We know that you're anxious to access your purchase - so we promise to take up as little of your valuable time as possible. Before you're on your way, we'd like to offer up an incredible way for you to build value and generate traffic for your social posts.
It's no secret that one of the most powerful forms of traffic & brand exposure comes from noteworthy individuals and celebrities. People just can't get enough of them. And they can be an incredible tool to help get your brand or campaign in front of thousands, even millions of potential customers.
If you want to reach potential customers online then influencers can be a big help.Influencers gain a certain amount of respect and authority because they produce engaging content that the audience is interested in
Here's why experts say using influencers in their digital marketing is so powerful:
Celebrity Kylie Jenner did a post for  women's clothing brand Fashion Nova, it received over 2.2 million likes and 550K comments.



www.fashionnova.com
According to Mediakix, influencer marketing is expected to grow to a $5 – $10 billionmarket by 2020.

mediakix.com
Poker Stars, the world's largest online poker company, has developed several successful influencer, In the past, Poker Stars collaborated with both comedian Kevin Hart and retired athlete Usain Bolt to create a series of short comedy videos called #GAMEON.

Poker Stars
While it's clear that using influencers in your marketing can help you gain a lot of attention in your market fast, there is a drawback. It can be extremely time consuming to find the right influencers to help brand and position you as an authority in your niche. It that can be a real hassle to find influencers if you are doing it manually
Who Has Time To Look For
Influencers Manually? You Do!
Forget hours spent combing through instagram manually looking for authority figures in your niche
The SiphonApp team has set out to solve the three issues holding you back from using more influencers in your marketing:
1

Finding the right Influences With Press Button Ease!

The primary advantage of working with influencers is that they create quality content that the audience is invested in. In fact, an influencer by virtue of being an expert in their niche knows the correct way to best educate the target audience about your brand or products.

2

Generate mass word-of-mouth

Another major advantage of resorting to an influencer is the time it will save you to reach a qualified audience. You might be getting more traffic to your website tor on your social media profiles organically too. But it will take some time to grow and be successful. Starting a partnership with an influencer might be that little push to speed up this process.

3

Exposure and increase in brand value

Introducing your brand to thousands of people – who in turn can make it known to thousands more is a wonderful platform for success. Working with influencers allows you create effective campaigns that increase your brand value. As more and more people interact with your message, the greater the chances become, that they will become customers of your brand or product later on.
We've created a add-on module for SiphonApp that pulls in
Juicy Influencers Data directly into Your dashboard via Instagram offical API 
And for the icing on the cake: We've also added an advanced analytics so you can see the secrets of just about any influencers so you can build yourself up as a influencer should you wish to.

Getting More Traffic & Brand Exposure with this Influencer add-on for SiphonApp is an Easy 2-Steps Process:
You're Just Minutes Away From
Getting Access To Millions Of Top Influencers
If you've ever looked through instagram, you know it can be time consuming to find just the right influencer. Sometimes you have to sift through dozens of profiles to find the right one!
With SiphonApp Influencer Addon, you'll receive top instagram influencers delivered on a silver platter.
You'll have access to precise analytics and data to zero in on the secrets behind their instagram success
You'll be able to reach out to them or even builder your own successful influencer campaign
Social Influencers Marketing is here to Stay and Will Be Even More Powerful In The Future!
You Just
Can't Go Wrong With This Type Of Marketing!
SiphonApp Automatically The Most Influential and Authoritative Influencers In Your Niche With Point & Click Ease!
We developed SiphonApp to help us automate our own influencer marketing and now you can get it for a fraction of thousands we invested to build this tool.
So when we decided to include a Influencer Add with this upgrade of SiphonApp, we also made it super easy to find influencers.
Simply enter your keyword of the niche you are in . . . and SiphonApp will distribute find the top influencers and all their secrets to their success in a fly
No need to individually or manually search, It's all handled from inside the SiphonApp dashboard.
Now that's you've seen just how powerful this is to create massive engagement & brand exposure you could be thinking. . .
"Yes, I Want This Awesome Tool . . .

But How Much Will It Set Me Back?"
When you consider how much engagement and FREE traffic you can create with Influencer Addon Module, you'll think it's a bargain at any price.
However, we think you'll be delighted with how little we're asking for this valuable upgrade today. Because this is the initial public launch, we're extending special launch pricing on this special upgrade as well.
Similar stand-alone influencers tool like this would sell for $97 - $297 monthly
We may decide to offer the  module up as a stand alone product with a few more bells and whistles after this launch closes, which means an excellent opportunity for you NOW.
As an early adopter of SiphonApp upgrade you'll save BIG by securing your copy now.
For the duration of this launch, we're offering the Influencer upgrade package for SiphonApp for only . . .
"$197"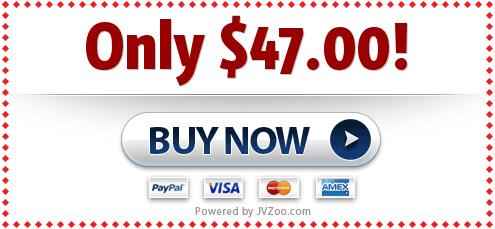 So why wait and pay more later? Especially when your purchase is completely covered by our 30-day refund policy.
Try out SiphonApp Influencers Module today. Enjoy more social traffic and authority in just minutes from now . . . without spending hours to find influencers on your own!